We all have our spots. You know the ones. Our go-tos, our hideaways, our usual hang outs, our I-don't-know-what-to-eat-for-dinner specialities that are always...special. We stumble upon them and they slowly, but surely, work their way into our routines.
That's what Jordan Springs Market in Stephenson is for Winchester and the surrounding areas, a store (not a restaurant) that happens to sell gas, a getaway that's a little out of the way, a home away from home. And let's face it, you don't find Jordan Springs Market, Jordan Springs Market finds you. If you know, you know.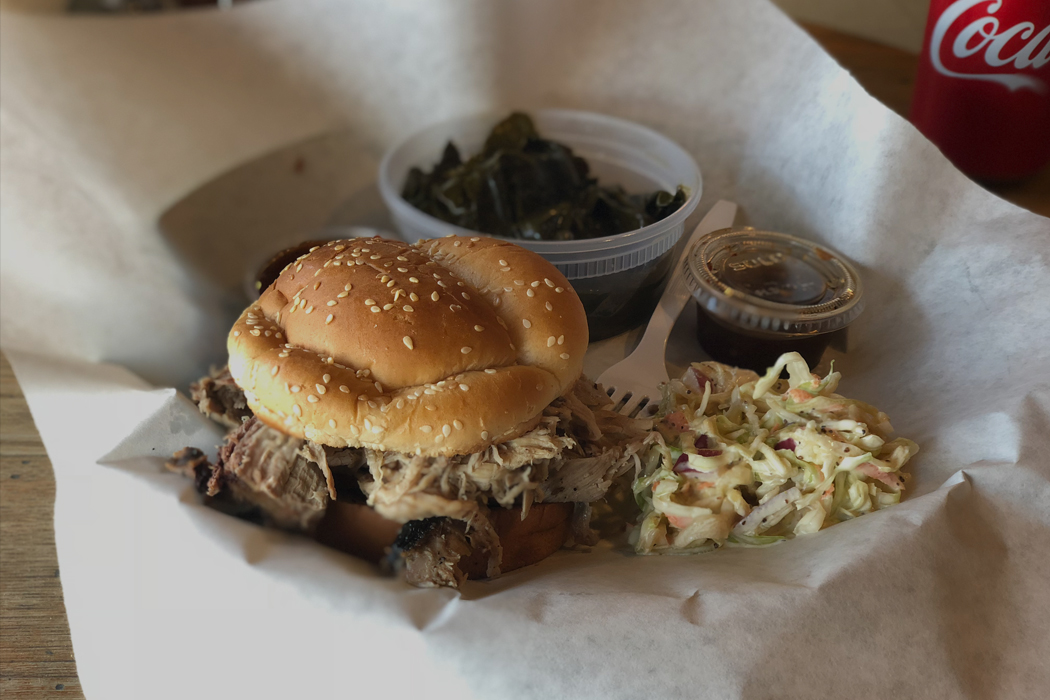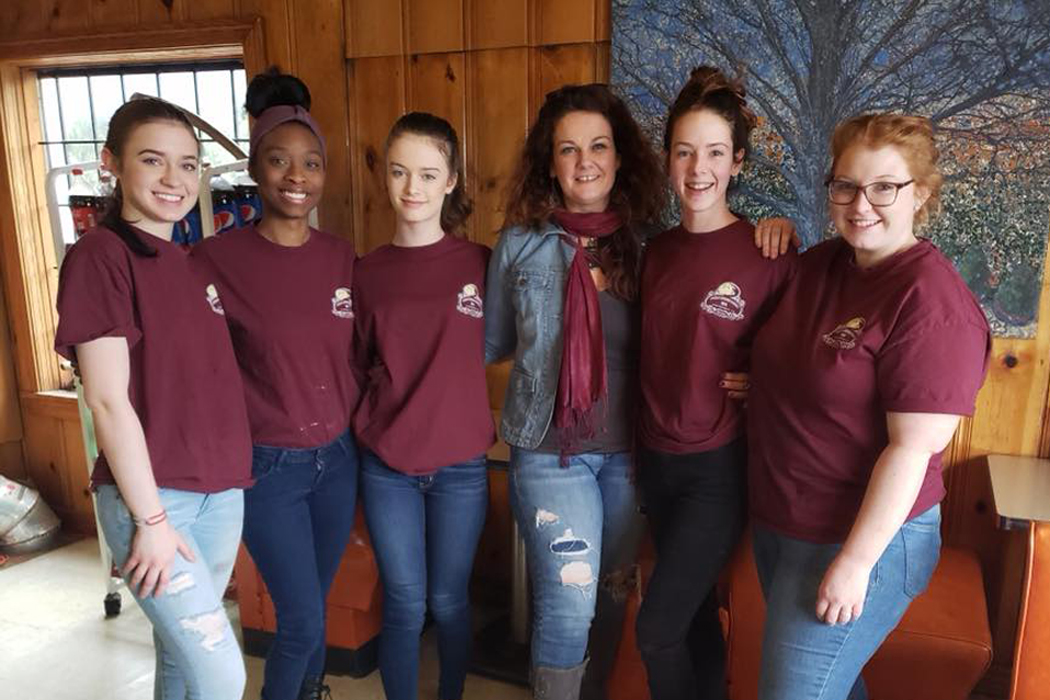 This female-owned and operated (can I get a hell yeah?) one stop shop has been serving our community award-winning pork for ten years, but for boss lady, Olivia Synnott Landry, she's just getting started. Whether she's hocking barcecue, catching up with one of her regulars or getting to know a new customer, Landry is all in with Jordan Springs Market.
"To make a lot from a little, you have to have heart," said Landry, who is proud of how far her store has come and attributes her success to "being here for the right reasons," and having a team to support her that cares about the business just as much as she does.
This family store, that is known locally for featuring a open grate in the floor that is jammed packed with contributions to Landry's son's college fund, is moving into its second decade of business by bringing more people together with music, art, locally-sourced goods, and, of course, meat.
Landry is quite literally making her dreams come true by featuring local artists and musicians in the store. Her first and most prominent art installation is a painting of a powerful tree by Keith Patterson, which is a reoccurring source of comfort and inspiration for her. She plans on continuing to invite musicians to perform in the store, pairing that with wine and beer tastings.
Customers can find anything they may need in a pinch at the store, but can also be introduced to homemade baked goods, craft beers, local wine and other items, including handmade cutting boards and beard butters.
But, for Jordan Springs Market, it always has been and always will be about the meat and making sure "every meal is worth the trip." The store and Landry's philosophy is low and slow, smoking the meat behind the generations old building at low temperatures for long periods of time. There are three sauces to choose from, Alabama White, Memphis Sweet and Carolina Vinegar, which are always served on the side because, according to Landry, customers should eat their barbecue, not drink it.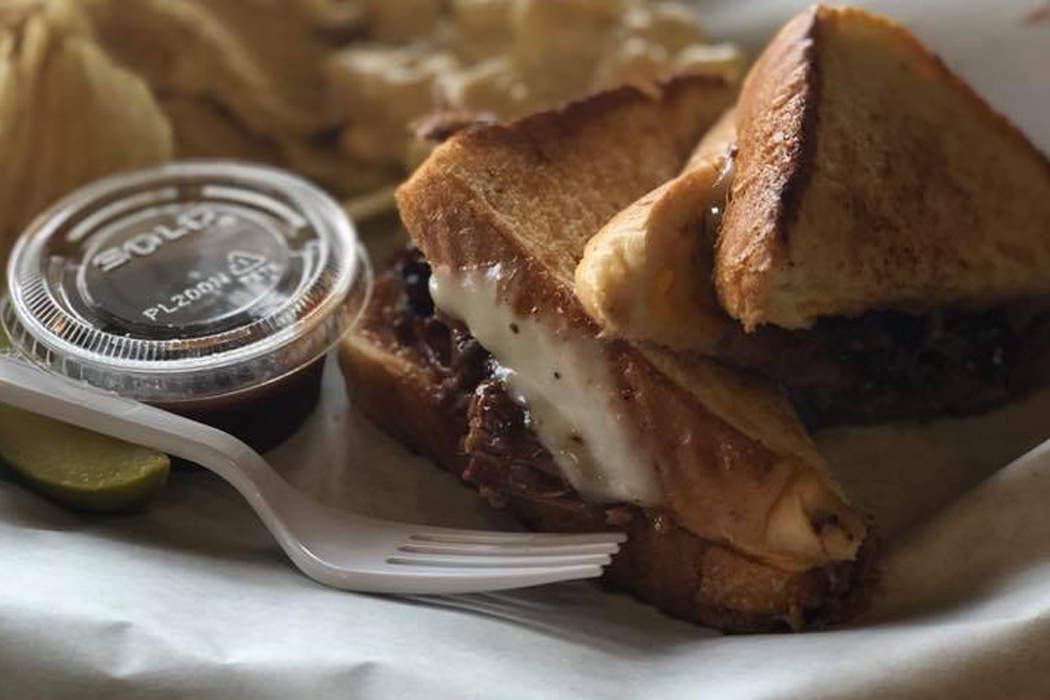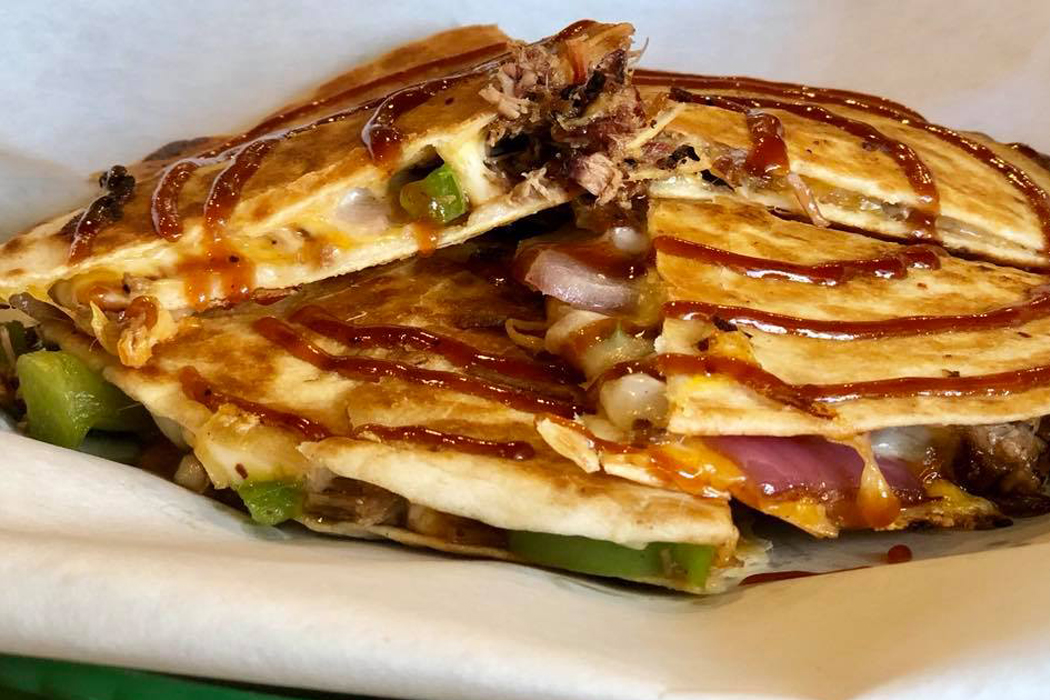 In the same tone, Landry and her team are dedicated to "treating the meat with respect" and delivering a quality product every time, even if that means selling out of particular menu items. Jordan Springs Market only serves their best products, which is why customers can only pre-order smoked chicken wings, ensuring that they are fresh when they get to the plate.
Landry, who has been responsible for smoking the meats that they serve since day one, with the help of her team prepares pork, beef and all of the sides daily, while only cooking ribs and chicken on the weekends. The store is also experimenting with special menu items, which can be limiting due to their small kitchen space, however, customers flipped over Brisket Quesadilla with Carolina Pico de Gallo and Brisket Grilled Cheese.
Jordan Springs Market also is a strong catering choice for local happenings, including rescue and fire department events and festivals, also recently becoming the official barbecue sponsor of the Winchester Royals.
Landry enjoys being the face of her business and "bringing Jordan Springs Market to the people," all while staying dedicated to the quality of her product, making sure that a group of 800 will get the same experience as a party of five that comes into the store.
Though Jordan Springs Market has changed over the last decade, Landry and her store are here to stay bringing us the "same love, same heart" and the same kickass meat.
For more information and to check-out the full menu, please visit jordanspringsmarket.com and follow Jordan Springs Market on Facebook.